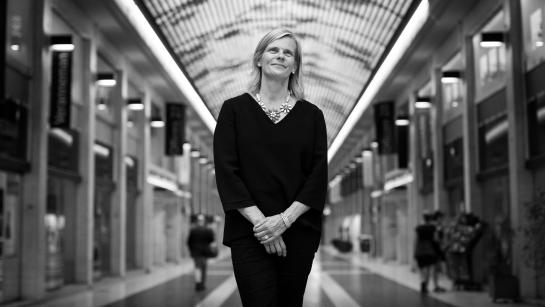 Enlightenment, connection and wonder: Caroline Pauwels (1964-2022)
Honorary rector Caroline Pauwels is no longer with us. She passed away last week, Friday 5 August, just one day after fellow honorary rector Paul De Knop. For the VUB community, these have been some of our hardest days.
In the summer of 2019, Caroline was diagnosed with stomach and oesophageal cancer. But she remained active and committed fully to a second term as rector, until, in February of this year, she had to resign from her post when her illness became too severe.
During her time as rector, which began in 2016, Caroline grew into an influential voice in the public debate. With her warm appeal for connection, dialogue and wonder, she inspired not only the VUB community but the whole of society. What if I fly? Let's give the floor to Caroline herself, in a video montage of inspired statements and special moments.
Those who wish to show their appreciation for the late Caroline Pauwels can make a contribution to the VUB Caroline Pauwels Relief Fund for students. Please do not send flowers. A memorial service for Caroline Pauwels will follow later.