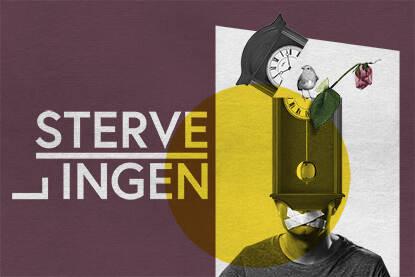 [Dutch below]
The Dutch Council for Public Health and Society published an inspirational advice about living together with death. The advice considers whether and how this is possible and where this leads to problems. The advice is not only intended for policy makers, but challenges every reader to think about how we could support each other as a society when confronted with death and bereavement. 
The advice follows the release of their podcast series "Mortals", earlier this year.
The Compassionate Communities Centre of Expertise (COCO) was consulted by the council earlier this year in an exploratory interview, part of which contributed to the podcast and advice. 
Listen to the podcast and read the advice on their website.
Nederlands
De Nederlandse Raad voor de Volksgezondheid en Samenleving (RVS) publiceerde een inspiratieadvies over beter samenleven met de dood. In het advies wordt bekeken of en hoe dit mogelijk is en waar dit tot problemen leidt. Het advies is niet alleen bedoeld voor beleidsmakers, maar daagt iedere lezer uit om na te denken over hoe we elkaar als samenleving kunnen steunen bij de confrontatie met dood en rouw.
Het advies volgt op de release van hun podcast serie "Stervelingen", eerder dit jaar.
Het Compassionate Communities expertisecentrum (COCO) is eerder dit jaar door de RVS geraadpleegd in een verkennend gesprek, waarvan een deeltje heeft bijgedragen aan de podcast en het advies.
Luister naar de podcast en lees het advies op hun website.