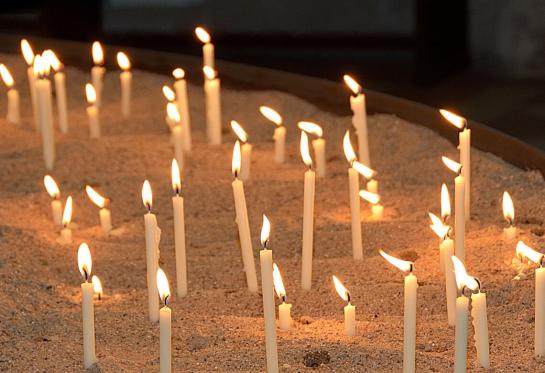 At the end of June, summer begins. The nights are then short and the days long. Ferm wants to connect and comfort people who are grieving during this time. On Saturday, June 25, at dusk, we will light fires at as many comfort spots as possible and watch until the sun rises. To reflect together on hope and loss.
Saying goodbye to a loved one, good health, a good job, a marriage with cracks. Such a grieving process goes through ups and downs, from sadness to hope and back again. In the same way, day and night alternate, again and again. But in the summer the nights get shorter and the days longer. The perfect time to make room in our emotional lives for hope, trust, connection and a tentative recovery."
INSPIRING VIGIL
Ferm wants to kindle a symbolic flame, to shine extra light even in the dark night. On Saturday, June 25, at 10 p.m., at our comfort spots, or some other meaningful place, we will light an open fire (or bake oven or fire bowl or sea of candles) to enter the Night of Light! We vigil there together, or alternately in groups, until the sun rises at 6 am. There may be room for silence, but also for inspiring songs, stories or testimonies.
WEBINAR 'CELEBRATING MIDSUMMER TOGETHER AT YOUR PLACE OF SOLACE
Are you also organizing a 'Night of Light' at your place of comfort? Watch Ferm's webinar packed with inspiring ideas and helpful tips.
SYMBOLIC WEAVING
The watchers also make a weaving work together, with white and colored pieces of cloth - possibly made from clothing of someone we need to miss. By morning we see a concrete result of this unique night, symbolizing our search for balance. Doesn't it get finished? That's okay, because a mourning process has no end date.
Text taken and translated from the Ferm website. Visit the website for more information and to organize a "Night of Light" yourself in your neighborhood.